Coloring In Books For Adults
There is a trend sweeping the world in the form of coloring in books for adults. I'm really excited about it. Fancy that, coloring books specially designed for adults. Have you seen them yet?
We, as in adults such as myself who like to color in, are normally restricted to using the coloring books we buy for our children, nieces, nephews and grandchildren, which are mostly specific to their level and ability.
I have found the most amazing online site where there are close to a couple of hundred different coloring books, all waiting for a big kid to take them home and bring them to life. Your biggest problem will be finding it difficult to choose just one. Now our inner child has so many more options.
Title: The Creative Haven Series
Category: Adult Coloring Books
Illustrators/Creators: Varied
ISBN: There are many different ISBNs due to there being a wide variety of coloring books on offer.
Price: The prices range between approximately $5.50 USD up to $25.50 USD
My Rating: 10/10
My Personal Go To Place For My Books: The Book Depository comes very well recommended by myself. I have bought nearly all of my online purchases of books through this company and have been completely satisfied with each one of them.
Product Merits:
Books are designed with one image to one side of a page and the page behind blank

High quality paper
Paper accepts pencils, markers, paints and crayons equally
Perforated pages for tearing out and displaying should you wish to
Intricate and detailed designs, some even have a fun element such as hidden pictures within the design.
Therapeutic, especially the Mandala ones, which are very mesmerizing and designed to bring about feelings of calm and a state of mindfulness
Valuable tool in stress relief (I use it often)
Helps focus and encourages neatness
May help in learning planning or forethought with some people
Brings about Mindfulness, slows down overactive brain or thoughts
Rekindles creativity and imagination, design, playing with color combinations
Suits any coloring in style
Source of hours of entertainment or hours of stress management
Entertaining for people in aged care facilities, can become part of their therapeutic program
May help people with mental illness, anyone stressed or sick and stuck in hospital or bed ridden, to help with passing the time, relaxation and to bring about a peaceful and calm atmosphere
Teaches patience
Total freedom to use whatever colors you wish
Options for using many tones of the same color

HUGE variety to suit all interests

Very reasonable prices
Great gift ideas or stocking fillers (but don't forget to include pencils)
Buy more than one to save arguments within the family. If everyone has a coloring book, they will all get the benefit. Choose several styles to suit your preferred patterns on the days you choose to color in. After all, we don't always feel the same way every day, and might prefer a less complicated one over an extremely intricate one
Add in other things like music and diffusing nice relaxing essential oils
Great quality time with family if you all enjoy coloring in like my family do
Can choose to color in solitude
Easy to pack for outings and holidays
Easy to clear away and bring out again when ready to start more coloring.
Doesn't require much in the way of equipment and space. The dining table is perfect. Or a picnic bench or outdoor setting.
Relatively inexpensive, depending on your choice of pencils. If you prefer Derwent pencils like I do, they can be initially expensive, but they last for a very long time.
No need for heavy concentration, but you can be very focused if you like
Reviews for many of the books are available to read on the website.
Product Drawbacks
So many to choose from you will find it difficult to choose just one
If you aren't a patient person, these books will not necessarily be right for you, they are designed to take a long time to complete, however you may find some that are less complex so it's still worth taking a look.
Check each one before you buy, some are color by numbers and the color guide used for the pictures may be difficult to find in standard colored pencil sets. These are clearly labeled on the covers
Always check the review for that product, to see if there have been any complaints
Some of the books may be of simpler design and others more complex, again check reviews.
Examples Of Some Of The Themes You Can Choose
Fantasy with fairies,

Abstracts
Mandalas
Animals
Famous paintings of artists like Cezanne, Monet, Renoir, Manet, Degas and Van Gogh.
Cityscapes
Landscapes
Nature
Cats, all cats
Mosaics
Arabesque
Fashions
Tattoo Designs
Birds
Butterflies
Flowers
Celtic Designs

African theme

Christmas
Country Scenes
Paisley
Nordic Designs
Dimensions
Dragonflies
Geometric Designs
Japanese
Kaleidoscopes
Mehndi
Out Of This World
Owls
Seascapes
Snowflakes
Steampunk
Department Versus Bargain Store – Yes Or No!
My answer at this stage would be no. Many department stores and the cheap bargain shops have jumped on the bandwagon and are selling a small number of these books. But when I've had a look at them, they fall short for a number of reasons.
Often 'cheap' and nasty, or overpriced if they are good quality.
The pictures are not always very detailed
The ink is blurry
The page quality is often second rate
Quite boringI Nothing to hold my attention.
Very little variety to choose from
Overpriced for what you get but now you have a choice, and lots of them.
Additional Information Below.

Recommended: Highly recommended
Buy Now At:
Age Range: Older child (with patience), teenager to Adult
Pages: Varies but on average there are 60 pages containing 28 – 30 images
Format: Paperback
Satisfaction: 100%
Product Description: Matched the description
Shipping Information: There are many shipping variations and time frames depending on where it is being shipped to and where from, but on average, the product ships within 24 – 48 hours, item will be received within 2 or 3 day locally or within 14 days for international orders.Prices vary. Free shipping for many countries worldwide.
Returns: 30 day money back guarantee
Payment Options: For secure shopping the Book Depository uses a high grade Secure Socket Layer (SSL) for all transactions. Payment is taken via VISA, MasterCard, AMEX, VISA Debit, VISA Delta, Maestro, Electron, SOLO, PayPal. Payments cannot be paid by cheque, postal order or proforma invoices.
Packaging: Undamaged, clean and tidy. Well packed.
Quality of Product: Very satisfied, very high quality
Website Navigation: Very user friendly.
FAQs: Easy to find and use
There You Have It!
I hope you will get as much enjoyment from these coloring in books for adults as I have. Get yours now and start your journey towards a reduced stress life. I would love to hear all about your favorite ones in my comments section below. Can you recommend one you have tried and give a brief review of it here?
Thank you for reading and may you find mindfulness if that is what you seek, or relaxation, a calm state of mind, or just sheer joy from connecting with your inner child.
Warm wishes
Ange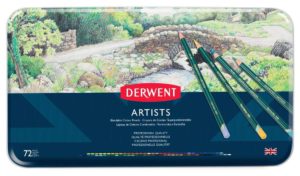 ‹ How To Build Confidence and Self Esteem: In Others And In Yourself What African Drum To Buy? Overseas Connection Mali Djembe 13 Inch Natural Review ›