Books By Ange
This page is dedicated to books either written by myself or books that I recommend, so that they can easily be found online.
This first book is my very own and very first book I have ever written for Carers and how they can get their time back to have a life.
How To Get Back To Life – Angela Newell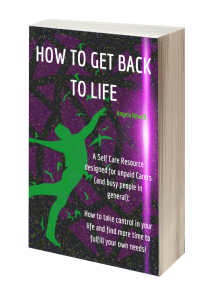 Price $6.99 USD for the eBook
Print copies available soon.
Prices to be updated soon.